For Owner/Operators – Coming Soon!
Getting your truck serviced after a breakdown should be fast. TruckerBux can help with that. Our mobile app connects truck drivers directly to nearby mobile repair service and tow providers. Our platform will help you find the service provider you need, get a quote, and pay for repairs all in one app. Download TruckerBux for free and be ready for your next service need–no subscription required.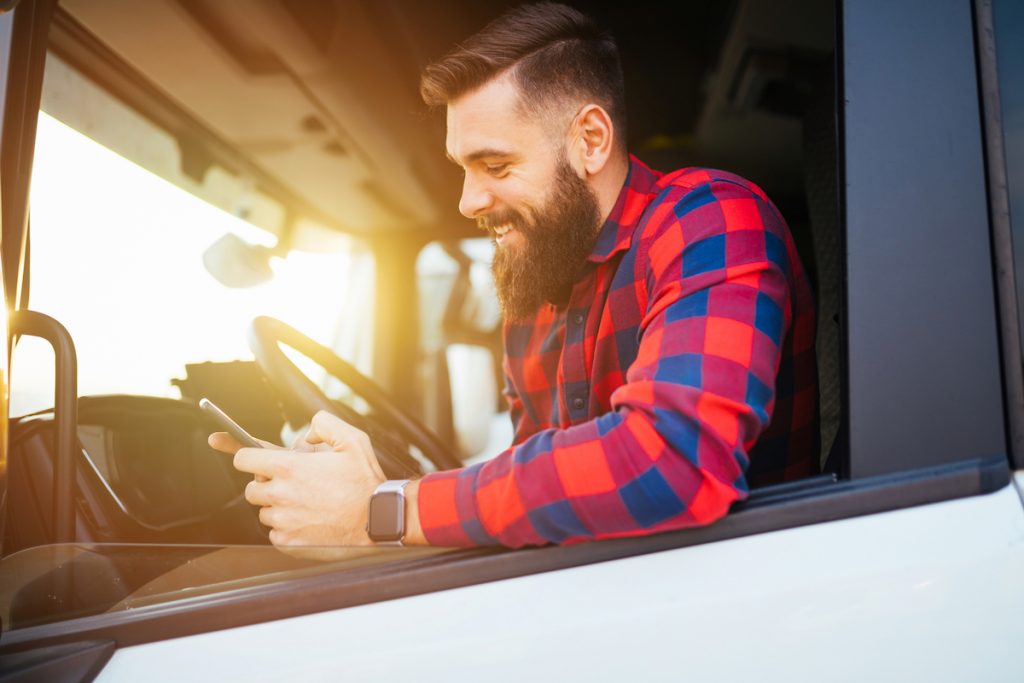 Why TruckerBux?
TruckerBux is easier and more affordable than call centers or other apps.
You don't need a middleman. Save time and money by working directly with the repair service provider and get back on the road faster.
Streamline the repair process. In the TruckerBux app, you can see a list of nearby service providers in a location-based search, reach out with a request for repair, receive quotes and estimated time of arrival for service, select your preferred service provider, and pay for repairs.
No subscription or contract required.
Drivers can store equipment and payment information in the app that can be shared with service providers during a breakdown event.
At any time, you can access and export every repair that was arranged through the app for your commercial trucks.
Find Semi-Truck Repair Service Nearby
We know that getting back on the road is your top priority, and you don't have time to mess around with internet searches, clunky payment systems or long, tedious approval processes.
We noticed that truckers didn't have a good option to find roadside repair service or tow providers after a breakdown. Other apps and call centers require expensive subscriptions or waste time acting as a middleman between drivers and repair shops. Internet searches can be frustrating; drivers can spend a lot of time trying to find companies that offer roadside repairs or can handle repairs for heavy-duty/semi trucks.
Owner/operators need to get their trucks back up and running and minimize downtime to keep their business profitable. TruckerBux is a free option to connect with service providers, saving your business the cost of a subscription or call center service.
TruckerBux also lets drivers skip the dispatcher. Owner/operators need to be able to compare how close service providers are, their quotes, and their shop's capabilities to make the best decision about who to use so they can get back behind the wheel. TruckerBux puts owner/operators in the driver's seat for those decisions–not a dispatcher or middleman.
App Benefits
24/7 Service

Our app is always available to help you find open nearby service providers, no matter what time you experience a breakdown.

Streamline the Repair Process

Reduce your downtime by using the TruckerBux app. You can search for qualified service providers, review quotes and estimated time of arrivals for repair, approve quotes, and securely pay all in one app.

Secure Payments on the Roadside

Pay quickly and securely using your payment method of choice right in the app.

Ease of Use

We built our app with user friendliness in mind. Our app will route the service tech to your exact location, and you can store your truck and payment information for easy access.

No Subscription Fees

You read that right…there are no subscription or annual fees and our app is free to download.
In short, TruckerBux makes your life in the trucking industry as easy as possible, and there's no cost to join the app as either a driver or service provider. Be prepared for your next roadside repair need and download TruckerBux today.
Let TruckerBux help streamline and simplify your operations. Click the link below to request for a free demo.